Our Vision
We innovate Fluid Control to safeguard People and the Planet.
Anytime, anywhere.
Our Mission
We are a Family Company innovating the Fluid Control
market with products that guarantee you peace of mind for life.
Our Core Values
Focus on the Future 
We solve today's challenges and innovate for tomorrow's needs.
We plan for a sustainable existence for People and the Planet.
 
Collaboration 
We are a team. 
We create solutions with the passion and participation of every person in the Group.
 
Customer Orientation 
We win when our customers win.
We bring value through tailored solutions and services. 
We build long-term relationships based on trust and personal relationship with all stakeholders in the supply chain.
 
Proactivity 
We have a strong and deep-rooted culture of "hands-on doing".
We take the initiative to make improvements and create innovation.
Respect and Responsibility  
We uphold total and unconditional respect for dignity, safety and human rights wherever our Group operates.
We strengthen the bond to our local communities and territories by contributing to their development and upkeep.
We take responsibility for our actions.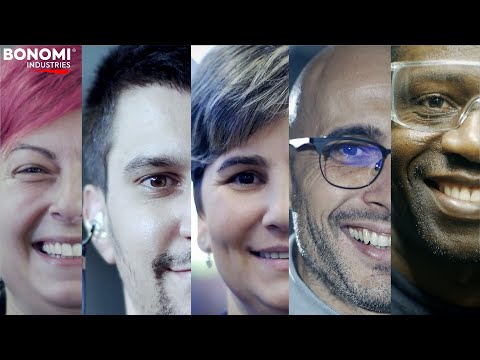 BONOMI INDUSTRIES for Social
We want to bring positive change to People and the Planet. Other than the way we produce and operate internally, we contribute to non-profit initiatives that match our values. We believe in social initiatives, with educational and welfare support for minority groups; cultural initiatives to preserve Art and Beauty for future generations; and non-profit associations that safeguard the Planet.
Achieve top-notch performances 
with top-notch products performances
Choose reliable and flawless fluid control solutions.
Choose to safeguard People and the Planet.
Choose BONOMI Industries.