Bonomi Industries Srl forged brass ball valves have handle nuts according to the following table: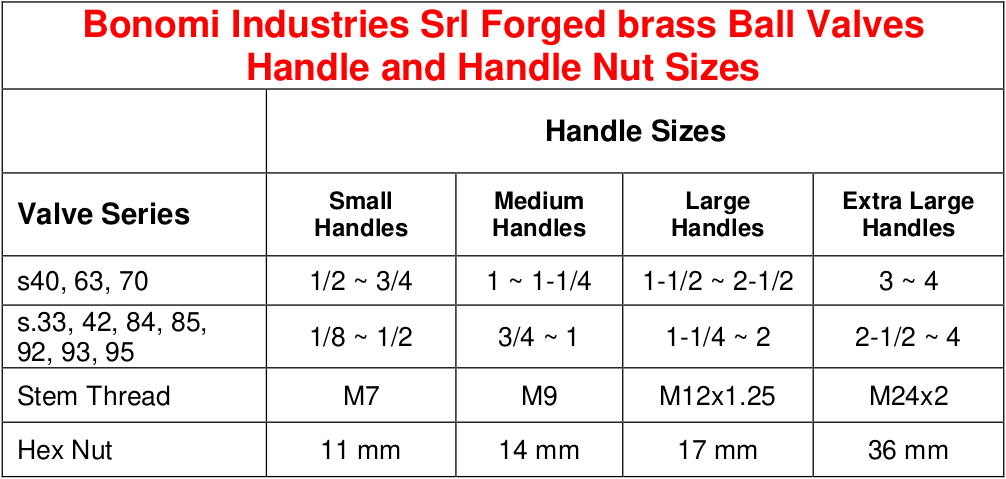 To avoid stripping the stem threads, the following procedure is suggested when a handle nut is being installed.
Place the handle on the stem, and tap it all the way down. Use a socket tool to push the handle straight down without damaging the stem.
Start the nut on the stem, using care to avoid cross-threading.
Hold the lever so as to prevent its rotation
Use the socket wrench to tighten the nut and tighten it thoroughly until the lever is placed into its correct position on the stem.
Tighten nut an additional 1/8 of a turn. Using more tightening torque on the nut is unnecessary, and can damage the stem threads.
CAUTION – Do not operate the valve without the handle. If a power tool is used to tighten the nut, be sure the power is low and the speed slow. If the nut is tightened rapidly, and the handle snaps to the closed position, the stem can be damaged by impact when the handle reaches its travel stops.