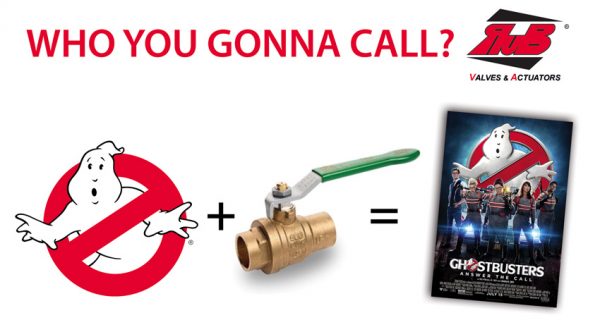 There really is no limit to the applications of BONOMI INDUSTRIES brass ball valves as you can see in the latest Ghostbusters movie.
Ghostbusters 2016 makes its long-awaited return, thirty years after the beloved original movie and BONOMI INDUSTRIES  has earned the right to be part of this mega-event with our valve installed on the famous Proton Pack!
The BONOMI INDUSTRIES T242D00 Brass ball valve is a prominent feature fitted on the Ghostbusters Proton Pack in the Ghostbusters 2016 movie.
This latest success story is worldwide evidence that BONOMI INDUSTRIES valves can be used to capture supernatural entities!!! What do you use our valves for?